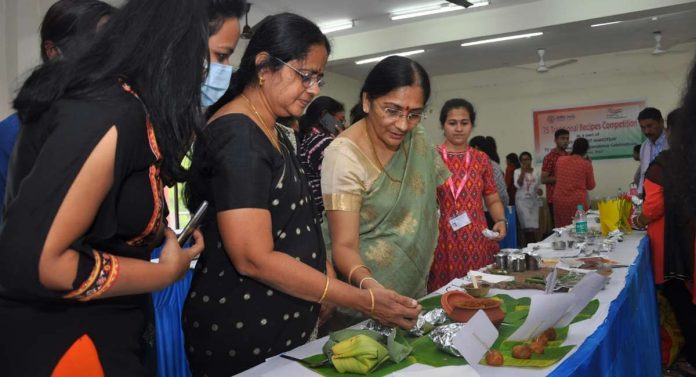 Posted: Updated at – 07:27 PM, Thursday – August 11 22
Hyderabad: The city's National Institute of Nutrition (NIN) organized a "75 Healthy Traditional Recipes" competition for students and staff as part of the Azadi Ka Amrit Mahotsav festivities taking place here on Thursday.
The recipes on display showed the best of traditional gastronomy, and the contestants also explained the potential health benefits and recipes of the foods they prepared. It received an overwhelming response with 142 entries with 127 unique settings.
"The competition showcased a treasure trove of our traditional recipes. We will definitely be releasing a brochure documenting all these recipes and many more from other areas along with their nutritional values," said Dr. Hemalatha R, Director of ICMR-NIN.
Ten contestants were selected for special awards after judging on several criteria including health, taste, presentation, ingredients, uniqueness, etc.