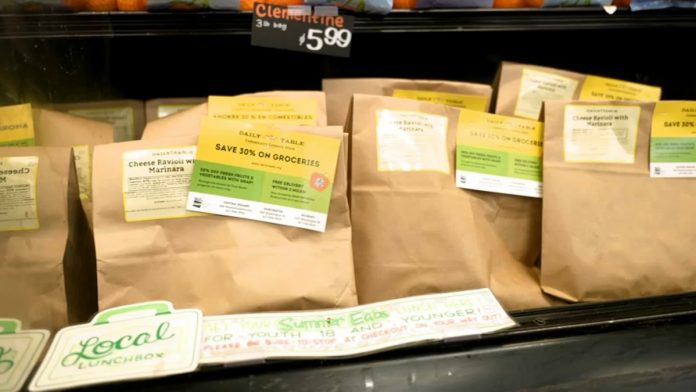 A local program aimed at ensuring that students in the Boston area have a healthy meal in the summer months is receiving national attention.
The Shah Family Foundation started the Local Lunch Program in Chelsea, Massachusetts, at the start of the COVID-19 pandemic. Advocates were looking to find a way to get food to the children who were learning from home.
They realized they could use the $3.41 per meal set aside by the USDA, give that money to area restaurants struggling to stay open, and get homemade food for the kids.
Gil Shah, President of the Shah Family Foundation.
The only program in Chelsea has since expanded to 25 communities, and with summer here, Boston is using a local lunch initiative to make sure students get a much-needed meal every day.
Places like Fresh Food Generation and The Daily Table are among nine kitchens in the community that serve hundreds of meals a day. Then it's delivered to nearly 50 delivery locations, where kids can get a free lunch.
It is an incredibly useful business for those who help prepare food.
"Look at the number of children we serve meals to. How does this happen in a country like this?" asked Martha Molloy. "The more I talk about it this way, and don't talk about it much, the more it makes sense."
"When we were feeding them canned and preserved food, shipped from somewhere else, they probably took it, maybe they threw it away," Shah said.
But with these homemade meals, the program has now noticed a third, unexpected benefit – the kids are already eating their lunch.
"I really think love is an element," Shah said. "And giving them nice food, I think, also affects the kids, making them feel like they're being cared for and loved."
The Local Lunch Program has been such a hit that the Obama Foundation has just announced that it will bring the program to Chicago, with the goal of feeding 100,000 children this summer alone.