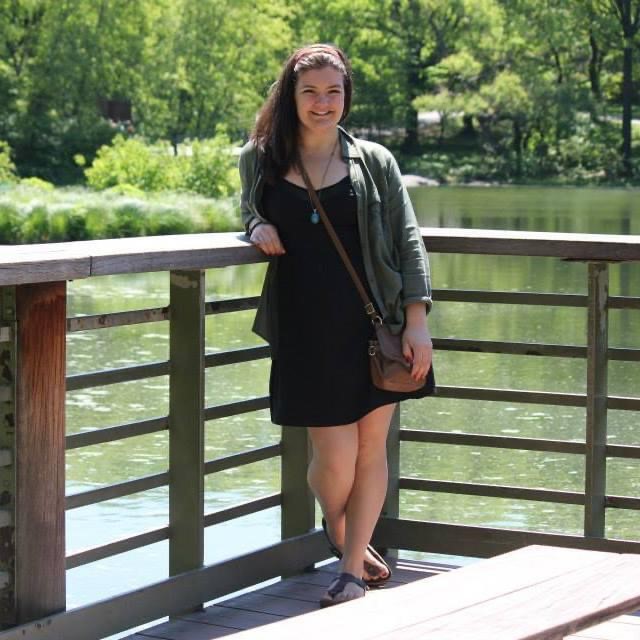 COLCHESTER, VA – August 8, 2022 Age Well is proud to announce that Ally McAuslan, Associate Director of Nutrition and Wellness, has been awarded the Meals on Wheels of America Award as Emerging Leader in the Meals on Wheels Network. McAuslan will join a group of fifteen other rising stars for a six-month professional development program with leadership coaches — Eli Hollander, President and CEO, Meals on Wheels America, and Lynn S. Gresham, Director of HR Talent Services LLC — and representatives from Home Depot. The honor also includes a scholarship to attend the 2022 Meals on Wheels Annual Conference and Exhibition in Baltimore, Maryland, August 15-18.
"I have loved the older residents of Vermont since they were young. One of my first jobs was to work in a living facility as a butler. I have enjoyed talking with and visiting residents. I have always valued seniors' insights into life and learning about their experiences. This award from Meals on Wheels of America means So much for me. Not only will I develop my leadership skills, but I'll be able to meet and connect with other participants from across the country and bring valuable information to my foundation to continue helping older Vermonters embrace aging with confidence," MacOslan shared.
"I am very proud that Ally was chosen to receive this prestigious scholarship and opportunity to learn from the experts at Meals on Wheels of America. Since joining in 2018, Ally has supported the Nutrition team to create efficiencies, implement best practices, and be a connection," said Chris Moldovan, Director of Nutrition and Wellness at Age Well. Excellent among clients, employees and our food service provider.We are excited about Ally and the knowledge you will gain through this program.
about age well
Age Well is a nonprofit organization that has served Addison, Chittenden, Franklin, and Grand Isle counties since 1974 as a member of Vermont's on Aging area agencies. Age Well offers services and support to allow seniors to remain independent, and stay healthy at home, where they want to be. Age Well integrates community resources, health services, and wellness programs to enhance and improve quality of life and reduce barriers by providing access to healthy meals, care and community resources.
The services are provided by staff and more than 1,000 volunteers, and are designed to meet the diverse needs of clients, their families and their caregivers. Age Well does not charge a fee for the services provided, but is based on donations and encourages clients to contribute if they are able to do so.
To learn more about their services visit: agewellvt.org
About Meals on Wheels America
Meals on Wheels America is the leading organization that supports more than 5,000 community programs across the country dedicated to addressing elderly isolation and hunger. Serving nearly every community in America, this network, along with an estimated two million employees and volunteers, provides nutritious meals, friendly visits, and safety checks that enable seniors in America to live rich lives with independence and dignity. By providing funding, leadership, education, research, and advocacy support, Meals on Wheels America empowers its local members' programs to strengthen their communities, one senior at a time.
Media connection
Tracy Chamberger
Business development and communications manager
802-662-5271
[email protected]
##
VTDigger press releases are provided by the submitting organizations and may include mention of VTDigger employees, family, and guardians.
Use our self-service press release portal to promote on VTDigger and reach your entire web and email readers.
setTimeout(function() !function(f,b,e,v,n,t,s) if(f.fbq)return;n=f.fbq=function()n.callMethod? n.callMethod.apply(n,arguments):n.queue.push(arguments); if(!f._fbq)f._fbq=n;n.push=n;n.loaded=!0;n.version='2.0'; n.queue=[];t=b.createElement(e);t.async=!0; t.src=v;s=b.getElementsByTagName(e)[0]; s.parentNode.insertBefore(t,s)(window,document,'script', 'https://connect.facebook.net/en_US/fbevents.js'); fbq('init', '1921611918160845'); fbq('track', 'PageView'); , 3000);