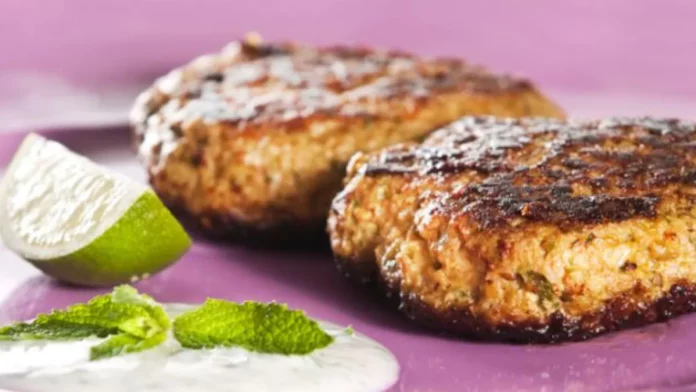 Tea time isn't just a quick evening break, it's a ritual that tea lovers live by! From heated discussions to meaningful conversations, tea time is the time when it all happens. Evening tea is when we share some precious moments with our loved ones and catch up on our day. Like evenings are incomplete without tea, tea is incomplete without a set of snacks! While samosas and pakodas are synonymous with tea snacks, their repetition can become a bit of a regular. If you are looking for new tea time snacks to enjoy in the evening, we have curated a list of delicious Maharashtra snacks for you to try. The best part about these recipes is that they are ready in just 30 minutes.
Read also: Watch: Romantic Kenny Sebastian makes tea and we can all relate to him
Here are 5 Maharashtra tea time snack recipes ready in 30 minutes:
1- Cothimbert Fadi
This Maharashtra Vadis is a delightful blend of besan, rice flour, coriander, green chillies and spices! While most snacks are fried, kothimbir vadi is steamed, making it a healthy choice to pair with tea!
Click here for the full recipe for Kothimbir Vadi.
2- Matar Kranji
These crunchy and delicious gujia are stuffed with coriander leaves, green chillies and green peas. The spicy filling and crunchy outer covering offer an unparalleled array of flavours! Simply prepare the moss cap and pea stuffing and combine them.
Click here for the full recipe for Cinnamon Rain.
3- Shankaripalli
Also known as chakarpara, this sweet and crunchy snack is popular in Maharashtra during festivals. The dough is diamond shaped, made with milk, sugar, ghee and maida and then fried to give its perfect crunchy texture.
Click here for the full recipe for Shankaribali.
4- Bhakkarwadi
Another classic tea snack, Bhakarwadi offers a combination of sweet and savory flavors that taste delicious! The spiral shaped snack has a masala mixture in the center. The masala is cut into the dough to make small spirals and then fried until crispy.
Click here for the full recipe for Bhakarwadi.
5- Chivda
This Maharashtra Namkin is a masaldar mix of crispy rice, groundnuts, curry leaves and spices. If you love to eat namkeen with your evening tea, then this spicy and flavorful Shivda is perfect for you. Remember to fry the rice husks to get that special namkeen crunch.
Click here for the full recipe for Shivda.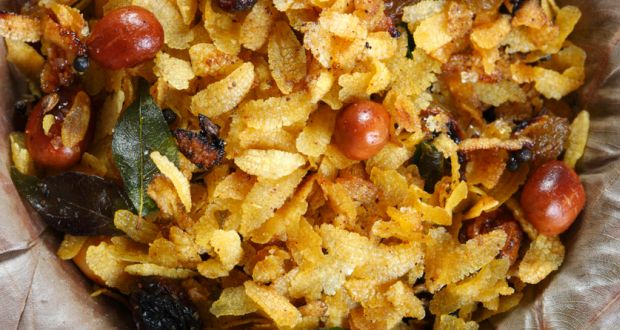 Try these crunchy Maharashtrian snacks and tell us in the comments section how you liked them!